Price Rise In...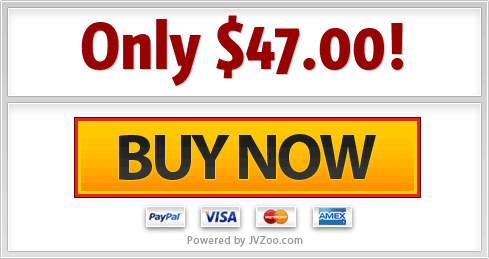 Generate Leads Through The Newsfeed Or Sell Your Products Right Inside The Newsfeed
Integrate real, functional opt-in forms and landing pages DIRECTLY inside the Newsfeed and Fanpage posts to collect ultra-targeted leads
Simple dashboard enables you to create your campaigns in seconds
Post to ANY Facebook page you admin and generate leads
Increase Responsivness From Day #1
We will change the way you post content and Generate leads over Facebook FOREVER!
Get Ready To Pillage All Of Your Facebook Pages For Profits!
Because nothing comes close to the technology we've built. Here's an example of what you do for ANY Facebook page fans view on a desktop or mobile device.
Promote Across Facebook!
Choose From A Wide Variety Of Local Business, Affiliate Marketing and CPA Templates You Can Use To Generate Profits From Facebook!
Add A Video To Your Posts To Act Like An 'opt-in' page that's
UNMISSABLE
Redirect Users After Opt-In To Wherever Around The Web You Want To Send Them
Watch A Demonstration As I Create & Run An Affiliate Marketing Campaign With this Software
And It All Works Utilizing The Hottest Source Of Traffic Right Now… Facebook!
Now You Can Turn Any Of Your Fans Or Facebook Traffic Into Leads With The Push Of A Button
Here's How easy it is!
Created To Help The Most In-experienced Newbies
Here's the thing....
You probably already know a think or two about creating a fan page and getting some cheap "like's"
But have those likes resulted in any serious profit yet?
Why does that cause such a problem? Why is it so hard?
Because before today if you wanted to turn your 'fans' into 'leads' over Facebook, you had two pretty average options:
1. Send them to an external landing page outside Facebook hoping it converts, or
2. Send them to an ugly Facebook tab in your Fanpages.
You might have even lost money trying these in the past…
I'm sure you've thought to yourself "There must be an easier way!!!!"
That's why we went to work, painstakingly creating a way that would allow us to turn our fans into leads without the hassles over those other tired methods -- a software that would not only allow us to capture leads but do it automatically so we didn't have to spend hours thinking about what to post on our page, thinking up new specials or ideas… a software that would allow us to capture leads for ur and our private clients at the click of a button.
And that's when we stumbled across what we call Social Post Suite! A Super Technology that's ready to work tirelessly for your business generating Facebook friendly opt-in updates through your newsfeed turning fans into leads
Simple Intelligent Technology That Allows You To Easily Choose What Content You Want To Update
Powerful LIVE Editing Interface
Simple Scheduling Technology
No Programming And NO Tech skills required.
Buy Social Post Suite now and you can save hours never having to create a Facebook app lead page ever again… while capturing more leads from Facebook that you ever thought possible!
Early Bird Ends In..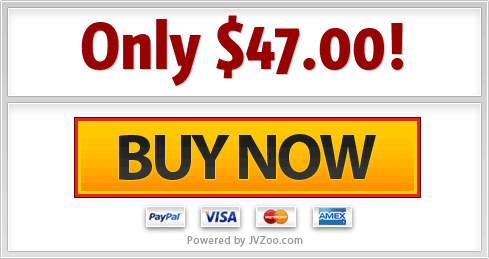 Inside this system I'm going to let you look over my shoulder as I take you by the hand and lead you to where the money is! You simply need to copy what I do and cash in!
I'm going to detail in this system exactly how I drive masses of traffic utilizing the Social Post Suite Software & System over Facebook for FREE traffic and Leads!
Not only that but I'm going to show you my exact campaigns where I utilize one of Facebook's most powerful but underutilized advertisement to generate clicks for next to nothing bringing in an impressive ROI!
You're also going to learn how you can generate traffic over Facebook at WILL whether it's for your own business or that of your clients. This all ties in smoothly with the Social Post Suite software because with just a copy then paste you can choose whether you want to run affiliate campaigns, CPA campaigns or client campaigns and immediately start generating a profit.
In just a few days after opening this training system is going to be sold for no less than $497, but it is included for you - 100% free when you grab copy of Social Post Suite right now.
This is the ONLY place you'll see a system like this! …And even if there was one there is literally no chance that you'd get such a comprehensive training system included with it!
…not including the MASSIVE discount that you're receiving for finding this page during our 'launch special'
Click the button below to download Social Post Suite immediately and the comprehensive system for making money utilizing this software.
Before I forget I must remind you… right now this is a ONE TIME fee… no monthly, no trial periods then exorbitant fees. You get EVERYTHING today for a one time fee …BEFORE we release it to the public at a monthly cost!.
You've heard for too long… people making money hand over fist over Facebook. It's now time that you claimed your piece of the pie!
Don't wait! Don't risk missing out. Your investment in yourself and your business is 100% risk free with an ironclad guarantee. Satisfy your curiosity and download right now.
| | |
| --- | --- |
| Social Post Suite Software | $497 |
| Social Post Suite Training System: | $97 |
| Social Post Suite VIP Workshop Session: | $47 |
| Total Value | $594 |
Incredibly LIMITED opening special. The reason you're seeing this page and massive discount is that you've either stumbled across this page completely by chance or one of our close JV's have sent you here. Either way, you're lucky because this special wont be available for long.
Even if you just use the Lead Generation Pop Over technology you'd be easily getting your money's worth within the first week! If not the first day!
Think about it…Is having even just THAT feature worth $47? Let alone all of the additional special features we've also included…
Of course it is! And you'll have this Social Post Suite software and system working for you from Day #1 if you act FAST NOW…
...This opening discount of $47 will close down within 3 days of opening and the price will be raised in future to $497 at least…
That's because this software… (like Apple releasing the first Ipod) is ahead of it's time!
So giving up on this… scrolling away or deciding that you'll 'come back later' is like flushing money down the toilet… This is too bigger of an opportunity to pass up!
If you miss out on this launch promotion it's like kissing good bye to your piece of the massive profit filled Facebook pie!
...and all of the sales, leads that we guarantee with Social Post Suite…
...will go right into someone else's pocket
So instead of letting that happen and feel regret, guilt and disappointment, download the Social Post Suite system right now, with the massive 89% grand opening discount, and our iron clad 100% guarantee
Again this software is 100% within Facebook's Ts & Cs....
So get in now on the ground floor of this ahead of it's time… social marketing technology...
| | |
| --- | --- |
| Social Post Suite Software | $497 |
| Social Post Suite Training System: | $97 |
| Social Post Suite VIP Workshop Session: | $47 |
| Total Value | $594 |
Early Bird Ends In..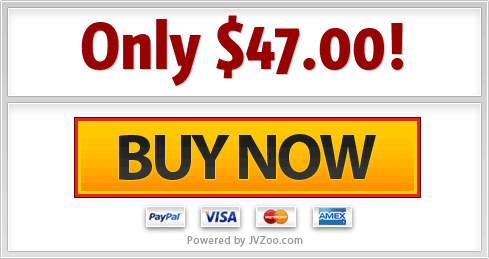 Incredibly Limited 7 Day Launch Discount. You must act right now.
I can't wait to see you on the inside!
You're going to love this!
Guarantee terms: Download Social Post Suite right now completely risk free for 30 days. Even if you don't use it for two months, you'll still have time to put Social Post Suite to work for you to build your list and make money on Facebook. And, if at any point during the 30 days, you decide you'd like to go back to the old way of doing things, with 3rd party pages, high fees and low conversion rates, Ill quickly refund every penny of your investment. You face no risk at all, and but I know you'll love Social Post Suite, so download right now.